ARTicles
Details

Category: guild
Published: 20 September 2017
Hits: 314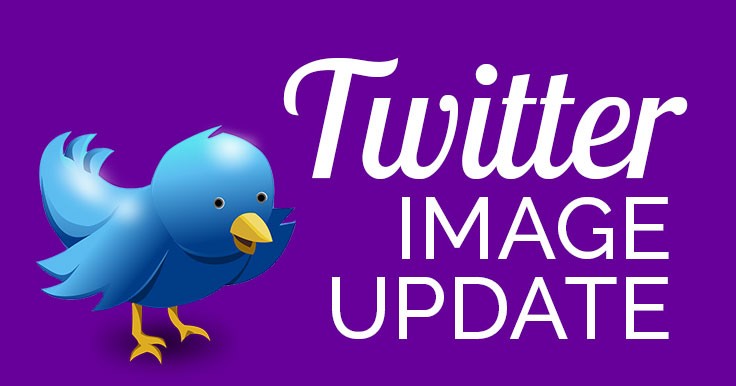 Have you seen the new Twitter image size?
Early this month, I was given a heads up from a reader that the 2:1 aspect ratio was causing images to be cropped in the Twitter feed.
I searched then and again today, and still can't find any mention of a size change. But what I saw today matches what I saw on September 4, so I'm spilling the beans.
What's the latest Twitter image size 2017?
First off, know that I'm talking about Twitter images on mobile. According to the Wall Street Journal, 85% of the time Twitter users spent on Twitter happened on a mobile device. So it doesn't really matter what shows on desktop.
Also, the change I'm referring to is on image tweets. Twitter card images are still close to a 2:1 shape (twice as wide as tall). I'm not sure if they've changed, but today they match a Facebook link share proportion (1.91:1).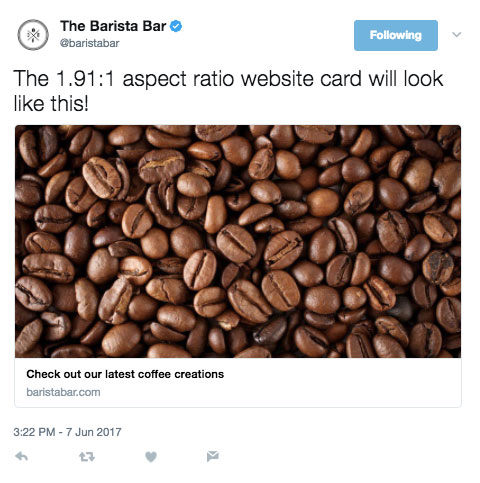 According to Twitter Business Help, there's also a 1:1 Twitter card, but I'm guessing that's only for ads. I haven't seen this in the feed.
The Twitter card images shown in the feed are 1.91:1. Recommended: 1200 x 628.
The best size for image tweets 2017
When Twitter added image tweets in 2011, there was a lot of noise in the Twitterverse about best sizes.
The most-recommended size was 1024 x 512. I'm not certain that originated with Twitter. But the 2:1 proportion did work best on mobile. At least, up til this month.

When you carefully craft a 2:1 image for Twitter that gets chopped, it's no bueno.
Currently, Twitter says nothing about image sizes. What they do say:
What are the size and file type requirements?

Photos can be up to 5MB; animated GIFs can be up to 5MB on mobile, and up to 15MB on web.
We accept GIF, JPEG, and PNG files.
We DO NOT accept BMP or TIFF files.
Your photo will be automatically scaled for display in your expanded Tweet and in your gallery. source
Nothing about pixel size or aspect ratio.
According to my reader Jeffrey:
To have images not crop on Twitter, you need an aspect ratio of 533:300 (or 1.777 x height to get width or 0.562 x width to get height) This means at 1066 the height should roughly be 600. Or as per your example, 1024×576 not 512. They keep changing the system, but at this moment, this is what works.
And yes, I found that to be accurate on Sept. 4, and also today, 2 1/2 weeks later.
BUT WAIT! Tweeter @RobLathamUK pointed me to the Twitter Business Help page:
Image width/height: Minimum 600 X 335 pixels, although larger images (for example 1200 X 675) will be better optimized for when users click to expand images.

Aspect ratio: 16:9.

Image file size: Max 15mb on twitter.com and 3mb on ads.twitter.com.

File types: PNG, JPEG, or GIF. We do not accept BMP or TIFF files. source
Yes! This is exactly what I found, too.
And note their "note:"
Note: When using the same image across desktop and mobile, we recommend sticking to the mobile specs — which will work across both. Selecting desktop specifications may result in cropping on mobile.
Since mobile devices vary widely in pixel display, there's not one perfect width. I always recommend bigger as better. Images look better scaled down than scaled up, when they could appear pixelated.
So I'm currently recommending 1200 pixels wide by 675 pixels tall. This shows in full in the tweet stream.

It's a bit taller than the Facebook link size of 1200 x 628, and the Twitter card size.
Leave some "free space" top and bottom that can be cropped off, and your tweet image can work for all 3.
If you don't want to go with 1200 pixels wide, follow Jeffrey's tip and multiply your height times 1.777 to get the proper width.
Or multiply your width times 0.562 to get the appropriate height.
I will update the amazing Social Media Cheat Sheet soon.
If you need it, here's the recent Twitter profile picture update.
Until then, do let me know if you find any discrepancies with these Twitter image sizes!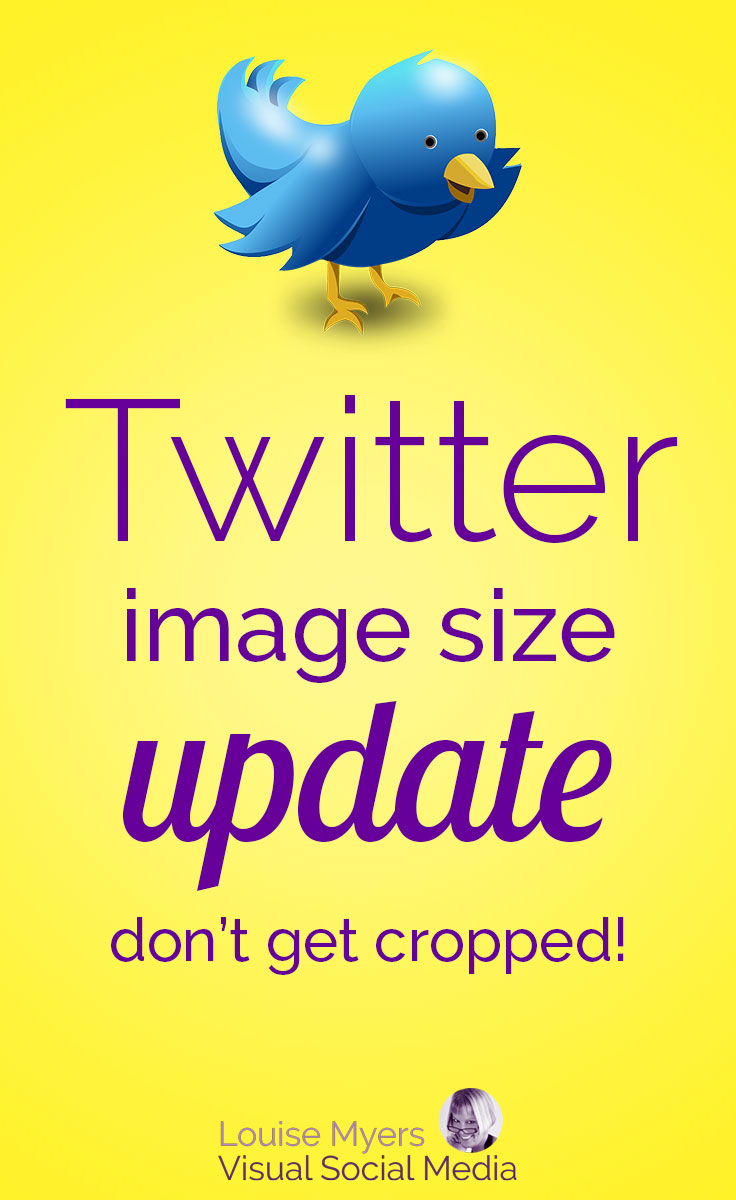 Be first people review it.